[ad_1]

Meta Connect has a set date this October, and thanks to a bundle of leaks and Mark Zuckerberg's unexpected appearance on Joe Rogan's podcast, we know that the Meta Quest Pro, aka Project Cambria, will be revealed at the event. 
It's not the long-awaited Oculus Quest 3, the next consumer-focused gaming VR headset. Instead, the Oculus Quest Pro will be a productivity headset designed as a laptop replacement, though it'll have all of the same gaming software as the Meta Quest 2. It'll just add faster performance, full-color passthrough for mixed-reality experience, and face and eye tracking, among other new and attractive tools.
So the question on many Quest 2 owners' minds will be whether they'll want to upgrade to Project Cambria, aka the Meta Quest Pro, or if they'll want to wait for the Meta Quest 3 instead, since it's rumored to arrive in 2023. Or even look at a competing device like the Pico 4 or PS VR2.
We have plenty of official and unofficial information on Meta's next VR headset, including design renders, specs, estimated pricing, announcement timing, and more. This expensive Quest 2 upgrade is sure to make waves, but not every VR fan should buy one.
The history of Project Cambria, aka the Meta Quest Pro
Back in March 2021, Mark Zuckerberg gave a podcast interview on VR in which he talked about a future Oculus Quest Pro headset. He described how it would use face and eye tracking to support realistic avatars with matching facial expressions, along with improved mixed-reality tech to see things around you in VR.
Similarly, during an April 2021 Twitter Spaces interview, Oculus CTO John Carmack described how some at Oculus felt they needed to push the envelope, rather than perfect the Quest 2 design. That camp felt that "we need depth cameras, we need mixed reality sensors, we need eye tracking, we need face tracking." So they began to actively develop a "Pro version" of the Quest that will use "every sensor in the kitchen sink."
Why does this matter? Because the Metaverse livestream revealed that with Project Cambria, "your avatar will be able to make natural eye contact and reflect your facial expressions in real time," and that the headset would support "high-resolution, colored, mixed-reality passthrough." So it became pretty clear that Project Cambria and the Quest Pro were one and the same.
Any doubt about the name vanished when someone left a Meta Quest Pro in a hotel room and a YouTuber unboxed the device — and the box clearly showed the name Meta Quest Pro. And now we're just a short time away from its official launch. 
Is the Quest Pro the Quest 3?
Although plenty of people are informally calling the Quest Pro the Oculus Quest 3 or Meta Quest 3, this isn't accurate. The Quest 3 will be an entirely separate device, rumored to arrive by fall 2023. 
In his livestream, Zuckerberg explained that Project Cambria "isn't the next Quest," but that it is "compatible with Quest" and will feature Meta's "most advanced technology."
According to analyst Ming-Chi Kuo, the Oculus Quest 3 will use uOLED displays made by Changxin Technology, instead of the MiniLED panels found in the Quest Pro. Leaker Bradley Lynch found code (opens in new tab) in the v43 Quest update suggesting the Oculus Quest 3 will have 4128×2208 resolution, a significant boost over what both the Quest 2 and Quest Pro offer.
Zuckerberg also wants to use custom silicon for the Oculus Quest 3, whereas the Quest Pro will continue to use the same Snapdragon XR2 chip as the Quest 2. 
Meta Quest Pro release date and announcement date
Meta CEO Mark Zuckerberg confirmed the company's next headset would have an October release date during a podcast interview with Joe Rogan. 
Although Zuckerberg didn't give a specific date, leaker Brad Lynch gave a release date of October 25 based on a Meta source on his Sadlyinreality (opens in new tab) site. But we will learn more on October 11 at 10 a.m. PT, the start of the Meta Connect event, when it'll officially unveil the device.
Ming-Chi Kuo tweeted (opens in new tab) that Project Cambria would enter "mass production in 3Q22 & shipments for 2H22 to reach about two mn units." Given the Quest 2 has sold in the tens of millions, Meta evidently expects the pricier Quest Pro to sell in smaller numbers, which could make it hard to get ahold of for those who don't preorder it.
As a side note, Meta will apparently follow up Cambria with a second high-end VR headset codenamed Funston, currently scheduled for late 2024 according to the same source. Like Cambria, it would be marketed as a work headset.
You can watch the Connect livestream on the Reality Labs Facebook page (opens in new tab) or — if you want to watch it in virtual reality — in Horizon Worlds if you register (opens in new tab) here ahead of time. 
What will the Meta Quest Pro cost?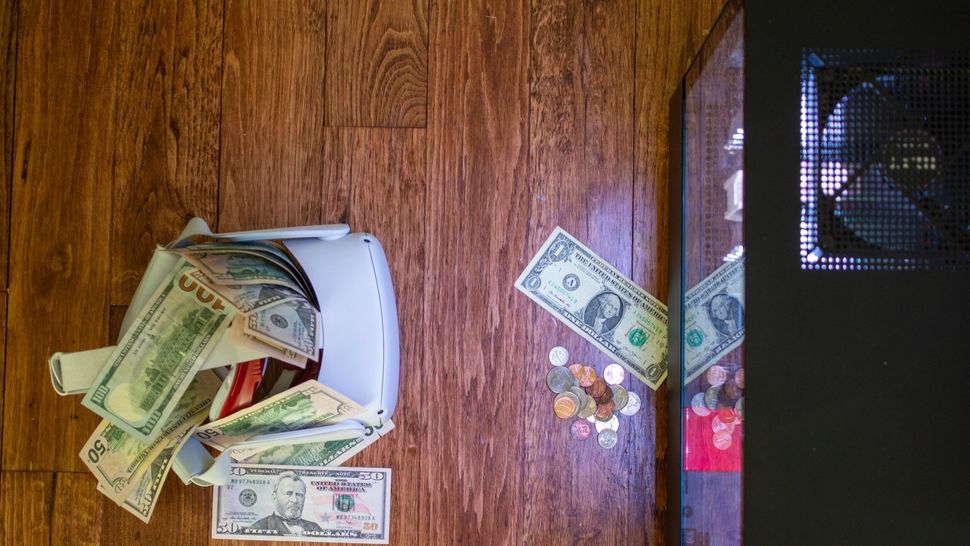 Zuckerberg explained that "Cambria will be a completely new, advanced, and high-end product and it'll be at the higher end of the price spectrum too." They will test out new features with Cambria, "before we can hit the price points that we target with Quest."
YouTuber Bradley Lynch, who's spoken to several supply chain analysts about the headset, claimed (opens in new tab) earlier this year that the "bill of materials for this device is around $800," but that there are rumors of a "subsidy" that could make the device slightly more affordable.
The aforementioned Meta source for The Information later confirmed Lynch's claim, saying it would cost $799. But Meta commented on the news to say that the price would actually be "significantly higher" than $799. 
Lynch later posited on his website (opens in new tab) that the full cost for the headset, controllers, charging pad, and cables will come to $1,500, making it triple the cost of the 256GB Quest 2 despite having the same amount of storage (more on that below).
What's new with the Quest Pro design vs. the Quest 2?
The recent Quest Pro prototype leak confirmed plenty of existing information about its design. Namely, that it would have a lightweight design thanks to its pancake lenses that "fold light several times over" so they can have a thinner, lighter profile with "several optical layers," as Meta explained them. It also has a translucent front that supports mixed-reality or AR experiences.
YouTuber SadlyItsBradley leaked a ton of information on Project Cambria months ago, including its design and specs, giving us more details than this brief unboxing could show. Working with 3D artist Marcus Kane (opens in new tab), they created renders of the headset based on real-life photos leaked to Lynch by someone with a Cambria developer kit.
Based on these renders and previous leaks from other sources, Cambria will have an Elite Strap with Battery-style strap with a tightening knob on the back and a built-in battery pack — so you won't have to buy and attach it separately. 
In lieu of a foam face cover, it'll have a faux leather cover that extends onto the forehead for added support. And like the Quest 2, it'll be wireless.
While Cambria's front is mostly a solid, glossy black, it has transparent portions that allow the built-in cameras to peer through at your surroundings. Lynch says the two bottom cameras create a "Lua composite" while the middle 16MP HD camera overlays color and improved resolution on top of the other cameras' faster visual data. Combined, they'll offer a much better passthrough experience than the Quest 2's wimpy cameras can offer.
Lynch also claimed we'll see an improvement on how IPD adjustment is handled, a problem area with the Quest 2. Like that headset, Cambria will have sliding lenses you'll physically drag instead of using a knob. But the newer headset is "smooth all the way through," and will apparently have a higher maximum IPD because of the separate displays.
Meta Quest Pro specs and features
Current rumors suggest the Quest 2 Pro will have 2.48-inch mini-LED lenses with 2160×2160 resolution per eye, running at 90Hz. Unfortunately, Lynch's aforementioned Quest Pro leak indicates that "the Quest Pro will only be actively running at a 1800×1920 resolution per eye," nearly identical to the 1832×1920 resolution of the Quest 2.
Lynch spoke to two separate sources who tried Project Cambria for themselves and found that the resolution, field of view, and overall visual experience were all extremely similar to the Quest 2, corroborating this claim.
(2/2)4. Processor: XR2 (Qualcomm).5. Eye-tracking, facial expression recognition & 3D-sensing support. 6. Price to be $799 or higher.7. Mass production in 3Q22 & shipments for 2H22 to reach about two mn units.June 21, 2022
See more
Lynch also said in a previous video that Cambria would use the same Snapdragon XR2 chip as the Quest 2 — something Kuo confirmed in his tweet — but that it would have improved cooling that would allow for higher clock speeds. And it will sport 12GB of LPDDR5 RAM, double that of the Quest 2, and 256GB of storage by default. 
A Bloomberg (opens in new tab) source claims the Quest Pro will have "far better graphics processing and power" than the Quest 2. So, even though the Pro will have the same gaming library as the Quest 2, it may offer a revamped gaming experience thanks to this boost.
Lynch and Kuo agree that Project Cambria will have a ridiculous 16 total cameras: 10 on the headset, and three on each controller. On the headset, five cameras are for face and eye tracking, one for 16MP RGB Passthrough overlay, and the remaining four for hand tracking, depth, and other functions. 
Qualcomm originally designed the Snapdragon XR2 chip to run "7 concurrent cameras," but according to Lynch (opens in new tab), Qualcomm tweaked Cambria's XR2 chip at Meta's request, and the Quest Pro "bypasses the 7 camera limit by funneling the 5 eye + face tracking omnivision cameras into a single FPGA before the XR2," so it should be able to handle the extra work.
Rounding out the Meta Quest Pro specs, Lynch claims it will contain a 5,000mAh battery — the Quest 2 has a 3,640mAh battery — and "improved spatial audio."
Will the Quest Pro have redesigned Oculus Touch controllers?
The recent unboxing leak showed a major controller change between the Quest 2 and Quest Pro. Specifically, they ditch the bulky tracking ring and instead use three inside-out cameras that make the controllers self-tracked. This way, even if they go into an area the headset cameras can't see (like behind your body), the headset won't lose tracking on them. 
A previous Quest Pro leak gave us renders of these controllers in action, including an apparent stylus at the bottom for writing or selecting things in mid-air. Otherwise, both leaks show the same button configurations as current Quest 2 controllers, which will work well for backwards compatibility. But the redesign will also enable new, Pro-exclusive experiences.
According to Lynch, these controllers will contain Snapdragon 662 chips and non-removable 3,200mAh batteries that will recharge when docked. Thanks to these changes, Lynch says, they're "noticeably heavier" than the current Touch controllers.
What will mixed-reality passthrough look like?
The Oculus Quest 2 supports passthrough, but only in blurry black-and-white. The Meta Quest Pro will offer a full-color passthrough that gives you a proper look at your surroundings and enables virtual creations to blend more seamlessly into your home, so you almost forget you're wearing a headset. 
You can see footage in the embedded video above; and Zuckerberg recently demoed a number of Cambria-exclusive experiences, screenshotted below.
It appears that the passthrough video is close to real life in terms of fidelity, resolution, and color, though there is a bit of a blur around the edges of text or real-life objects. Still, it's an incredible jump in quality compared to the Quest 2, and ensures you can enjoy experiences without losing "sight" of your surroundings or other people in the room.
Will Project Cambria have exclusive games and apps?
During the Metaverse event, Zuckerberg talked about "unlocking more mixed reality experiences" with Cambria — such as virtual workouts and working at a desk while in-headset — while Chang said they're "starting to work with developers to build experiences for Cambria as we speak."
Some XR experiences are technically available on the Quest and Quest 2 through the Presence Platform for Oculus Quest. We've seen chess, fishing, and a "real-world" version of the popular VR game, I Expect You to Die, among others. 
But others will require Cambria's full-color passthrough and improved hand tracking for the best experience. In Zuckerberg's demo video (opens in new tab), we saw him interact with a virtual pet, work and write on real-life objects while in-headset, browse social media, and work out with a virtual trainer. In terms of augmented reality, Cambria is leaps and bounds above a typical Quest.
During his Joe Rogan interview, Zuckerberg described how the Quest Pro specializes in "nonverbal communication" where people can interpret your expression thanks to face tracking. Social VR games or apps that may work with the Quest 2 will have more enhanced, realistic avatars for those playing on the Quest Pro.
Meta designed Project Cambria as a lightweight work device, it'll need to have proper productivity software to succeed, an area where the Quest 2 is currently quite deficient. It announced 2D productivity Quest apps last year like Canva and Dropbox (see the above image), but most of them still aren't available. 
In general, we're waiting to see whether Cambria will get proper Android app support through the Play Store, or will rely solely on progressive web apps and have people work primarily through the Oculus browser. The latter seems more likely, which may not be the best "Pro" user experience.
In terms of VR content, the Oculus Quest Pro should offer the same experiences as the Oculus Quest 2. All of the best Oculus Quest 2 games should work on the new headset, but there won't be any Project Cambria exclusives that the Quest 2 won't also get (as far as we know).
---
This June, Mark Zuckerberg and the Reality Labs team showed off a huge array of Meta VR/AR prototypes, including 60 pixels-per-degree lenses, varifocal lenses that make objects less blurry in VR, and "Holocake" lenses that are a step up on the pancake lenses found in Project Cambria. 
These prototypes could be the future of VR or XR headsets, but Meta likely revealed them because Reality Labs R&D is costing the company tens of billions of dollars per year, at a time when Meta is struggling with reduced ad revenue. Investors are spooked, and there are rumors that its upcoming VR and AR prototypes like Project Nazare could be postponed. 
The Meta Quest 2 is still selling very well, but Meta needs to justify all the money it's spending to advance its VR technology beyond entry-level gaming to something more powerful. And Project Cambria, or the Meta Quest Pro, is its first attempt to prove this is all leading somewhere towards a "Metaverse."
In this context, fans of Quest devices and the VR industry in general can only hope the Meta Quest Pro succeeds, even if they'd rather wait for the more consumer-priced Oculus Quest 3. The AR industry is struggling, and if Meta is forced to abandon its efforts toward growing its VR technology, there aren't many other companies besides Apple that have the resources to make further technological leaps.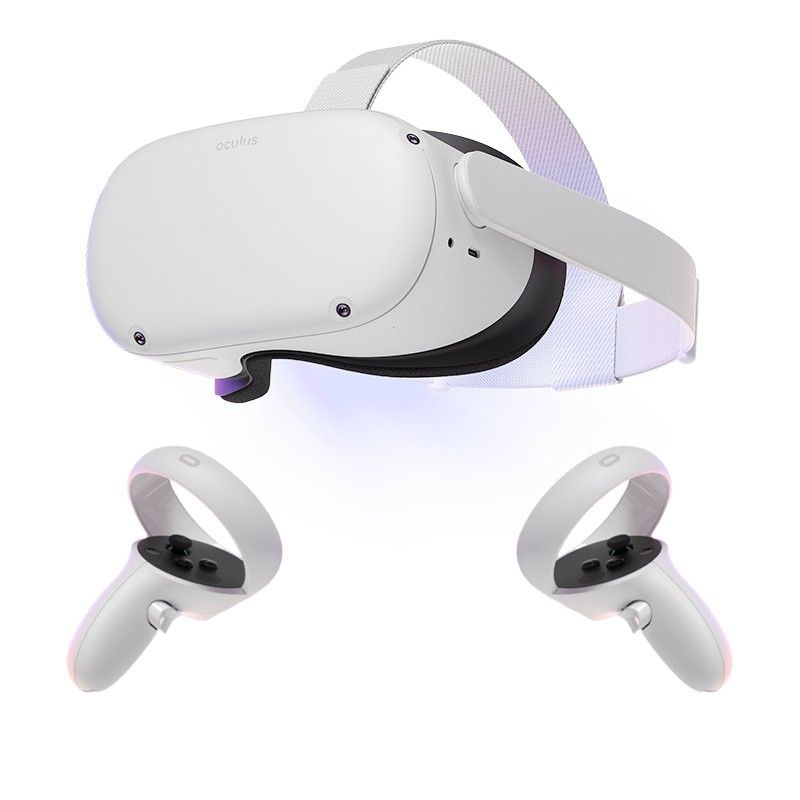 Basic hardware, pro gaming library
Project Cambria is liable to be a huge upgrade, but it's also likely to cost much more than the Quest 2. Millions of people have bought (and love) the Quest 2, and that will be the best fit for regular users who don't want to use VR for professional or Metaverse contexts.


[ad_2]

Source link